Metropolitan Bournemouth has undergone a refreshing metamorphosis over the last century, from Victorian bathing and health resort, to retirement resort, to modern, vibrant town today. Embracing international & further education, year-round tourism, edgy entertainment and high profile national conferences, Bournemouth - often referred to as BoMo (as in SoHo) - represents an exceptionally attractive place in which to live, work and play.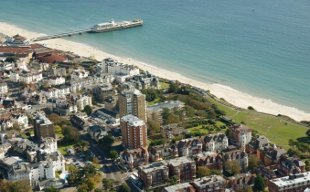 The seven miles of blue flag sandy beaches are a constant reminder of this area's principle accolade. Whilst the town's five million annual tourist visitors enjoy Bournemouth as a holiday resort, the town centre offers the right lifestyle features to attract young professionals, students and families encouraging them to stay.
Shops, bars, coffee shops, museums, libraries and international-themed restaurants thrive in the town centre by day. Seasonal festivals, theatre, cinemas, live music venues and clubs entertain by night. Bournemouth town centre has a constant buzz about it.
Property
The original character of the area was defined by Victorian and Edwardian architecture. Added to this eclectic style, you will find Art Deco and Gothic Revival homes too. Many of these splendid buildings remain, but in more recent years, they have been redeveloped into apartments which capture the coastal views and the bright southern light.
With nearly 6,000 households in the town centre area, in 2010, there were roughly 5,500 flats and 500 houses and bungalows, showing that apartments dominate the area today. One and two bed flats are the most popular options.
Luxury apartments line the cliff-tops either side of the town centre, offering sweeping views over Bournemouth Bay to Old Harry Rocks and beyond. Some of the centre's most prestigious apartments are located on Bath Hill as well as the East and West Overcliff and Undercliff Drive.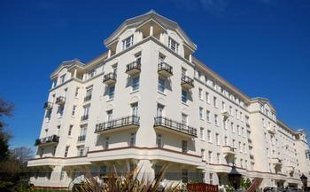 Family town houses can be found on Surrey Road and wonderful Edwardian character conversion apartments on West Cliff Road. Today you will also find halls of residence helping to accommodate some of the town's 36,000 students. There is a lovely green aspect to living in the centre. The Central Gardens - where the Bourne valley river flows – does much to enhance the appeal of living in the heart of Bournemouth.
To view current properties for sale in Bournemouth Town Centre click here.
Useful Links